To make general changes to employees you will need to follow the below instructions.

Without the HR module click on edit (In the actions column).
With the HR module
Employees can manage their own personal data within the App which will then need to be approved on the main User Dashboard
Changes can still be made by users if needed following the below instructions: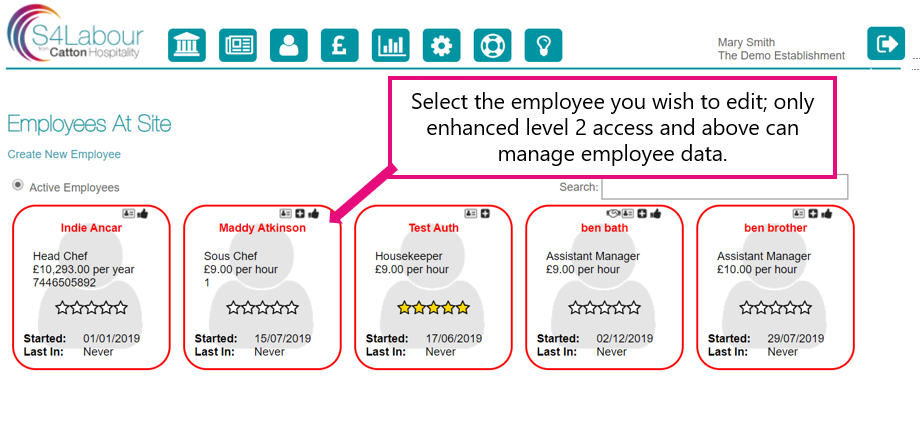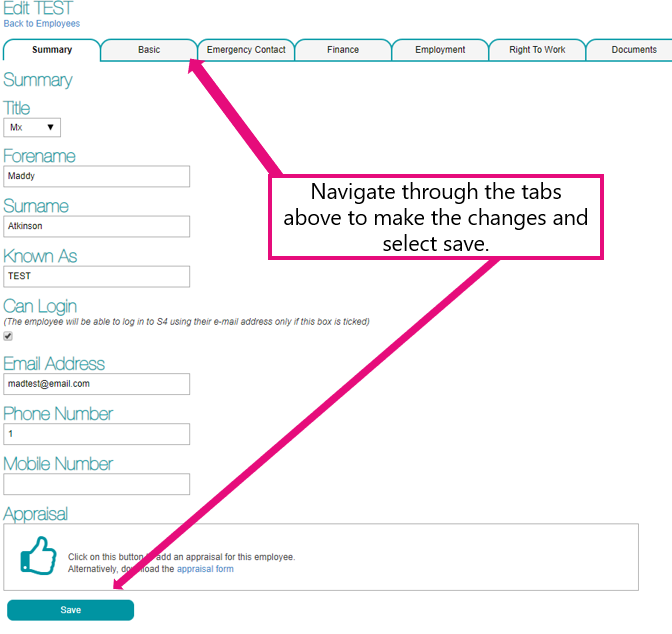 Please Note: Head office users will need to Navigate to the site where the employee is based (you can do this by clicking on the 'spanner' icon, selecting view all sites from the drop down and searching for the site by name or postcode).